Tag Archives:
Robert Pattinson
Tutte le stills uscite finora di Rob/Rey: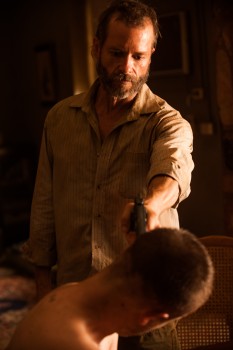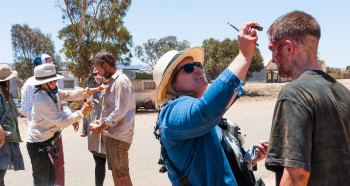 Continue Reading →
David Slade per l'anniversario di uscita di Eclipse ha pubblicato questa dolcissima foto in bianco e nero di uno sfavillante Edward Cullen nella radura!!!
La Plan B società cinematografica di Brad Pitt ha deciso che la storia dell' esploratore Percy Fawcett – scomparso nella foresta pluviale nel 1925, dovrebbe con la città di Belfast che fa da sfondo.
Le riprese di The Lost City Of Z, con protagonista la stella di Sherlock, Benedict Cumberbatch, cominceranno qui ( a Belfast) all'inizio del prossimo anno.
Il film, interpretato anche dal rubacuori di Twilight Robert Pattinson, racconta la storia di Fawcett, come scritto dall'autore americano David Grann: Fawcett e suo figlio andarono alla ricerca di prove di un'antica città perduta e la loro scomparsa scatenò le ricerche da parte di esploratori e scienziati. Si pensa che 100 persone morirono o scomparvero senza lasciare traccia durante le sfortunate spedizioni per scoprire il destino o tracce dell'antica civiltà .
Grann anche fatto un viaggio in Amazzonia, e ha affermato di aver trovato le prove di come Fawcett morì, rivelate in  The Lost City Of Z: A Tale Of Obsession 
Belfast non verrà effettivamente utilizzata per la giungla – il regista James Gray ha rivelato in un'intervista che le riprese qui rappresentano la Londra di Fawcett del 20esimo secolo , con le scene dell' Amazzonia filmate in Colombia.
La preparazione per le riprese hanno inizio nel mese di settembre, con le riprese a Belfast a partire dal prossimo gennaio.
Il sito 'Cinando.com' ha pubblicato il primo poster del film Idol's Eye, con Robert Pattinson, il premio OSCAR Robert De Niro e Rachel Weisz per la regia di Olivier Assayas.
Story Line:
Dopo che un gruppo di ladri eccessivamente ambiziosi, guidati dal famigerato John Mendell (ROB) , irrompe in un banco dei pegni e ruba un diamante da cinquanta carati, scoprono che il negozio è solo una copertura per il riciclaggio di denaro del casinò di Las Vegas, a nome del boss del crimine più brutale della storia Chicago, Tony Accardo (DENiRO) iniziano i guai…
Robert al party di Compleanno dell'amico regista- sceneggiatore e produttore cinematografico Nicholas Jarechy, il 25/6/2014 al Four Seasons. Per l'after dinner si sono spostati al  NO VACANCY che festeggiava il primo anniversario di apertura.

And one more picture – it was taken after Nick Jarecki's birthday dinner – at No Vacancy (the first anniversary party was also on the 25th

Good times with the boys @mrrobertpattinson @houstonhospitality for there 1 year anniversary at #novacancy
Paparazzato con la sua storica BMW a due passi dalla sua palestra abituale (quella dei VIPS diretta da Harley Pasternak).