Si sta svolgendo a Londra, all'Arena O2 il primo dei quattro concerti in programma di Katy Perry nella città del BigBen. Robert è presente insieme a Tamra, Marcus e Lizzy
L'account ufficiale del SOFAR SOUND ha appena pubblicato questo video: Vediamo e sentiamo (WAWWWWW) Robert cantare It's All On You durante una sessione di  canto nel Gennaio 2010
Le festività a Londra sono più speciali… Specialmente se c'è Robert! ;-) Qui sotto ci sono alcune immagini scattate negli ultimi giorni – dal 13 dicembre al 24 dicembre – da fan inglesi e fortunate a tal punto di incontrare Rob in alcuni pub.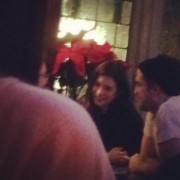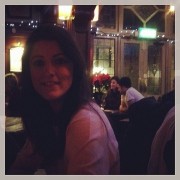 Continue Reading →
Rieccolo nella sua Londra, con l'amico di sempre : Tom Sturridge & Sienna Miller.
Il trio è stato fotografato all'uscita dallo Shimmy London, dopo aver assistito alla mostra fotografica di Nettie, amica d'infanzia di Robert e di Tom, tenuta il 5 Dicembre a Londra presso la Nancy Victor Gallery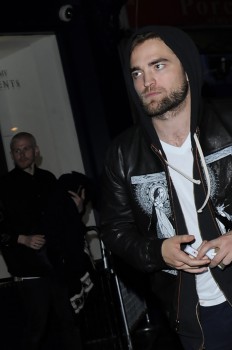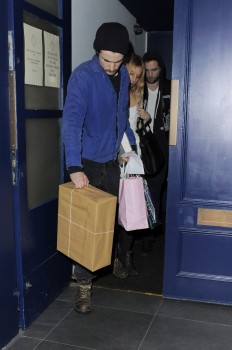 Continue Reading →
Gennaio 2014. Sarà la volta buona? Per Production Weekly, SI. In base al secondo aggiornamento (il primo qui)  "Queen of the Desert" film di Werner Herzog con Robert nei panni di Thomas Edward Lawrence (Lawrence D'Arabia) , questa la nuova scheda film (*aggiornata la data inizio riprese, aggiunto Damian Lewis e confermata la presenza di J.Franco*):
Update: 'QUEEN OF THE DESERT'
STATUS: 13 Gennaio
LOCATION: Marocco – Inghilterra 
WERNER HERZOG FILMPRODUKTION PALMYRA FILM
PRODUTTORE: Mark Burg – Cassian Elwes – Nick Raslan – Michael Benaroya
REGIA: Werner Herzog 
Cast: Nicole Kidman – Damian Lewis – Robert Pattinson – James Franco 
Evolution Entertainment
CASCATA MEDIA
Benaroya IMMAGINI
SIERRA / AFFINITY
TRAMA: Al centro di "Queen of the Desert" è Gertrude Bell, una donna inglese realmente esistita che fu viaggiatrice, scrittrice, archeologa, esploratrice, cartografa, agente segreto e diplomatica per conto dell'Impero Britannico all'alba del XX secolo. Mentre solo un cittadino comune se stessa, Bell è stato comunque un ago della bilancia, aiutando nella creazione degli stati moderni di Iraq e Giordania e l'installazione dei loro primi sovrani, Re Abdullah e Re Faisal.
Questo tweet ci svela il periodo di riprese di "Queen of the Desert"?
INIZIO RIPRESE: 15 DICEMBRE 2013 – 15 GENNAIO 2014
LOCATIONS: LONDRA, GIORDANIA E MAROCCO.
Attendiamo conferme dai diretti interessati
Dopo avervi mostrato alcune immagini dal red carpet della premiere di Breaking Dawn Part 2 a Londra, eccone arrivare dal famoso balcone dove Robert, Kristen e Taylor hanno dato un ultimo saluto ai fan.
Le foto e il video sono stati realizzati insieme all'amica del Taylor Lautner Italy!
Continue Reading →
E alla fine arriva Simo! Sono passati un bel po' di mesi dalla Premiere inglese di Breaking Dawn Parte 2 e trovo il tempo (e la voglia?) di mostrarvi le foto solo adesso.
E' stato un viaggio bellissimo, grazie alla mia amica Marika (del Taylor Lautner Italy), grazie a Londra, grazie a Rob. Three is the magic number; e la terza volta che ho visto Rob dal vivo è stata pura magia. Le ultime premiere della saga di Twilight sono state abbastanza disorganizzate, veloci, strane. Fortunatamente, la mia premiere è stata perfetta. Vedere (e dormire) Leicester Square di notte; conoscere persone di culture diverse; emozionarsi per la fine di un qualcosa. Diffidate da chi oggi prende le distanze dalla saga di Twilight; significa che in quel lontano 2007 non era al computer a fare ricerche su tutto il cast, in particolare su un certo "Pattinson". Grazie a Robert, al sito e al forum, ho un bellissimo ricordo degli anni passati. MA, come c'è scritto sul cartellone sotto (realizzato rigorosamente alle 3 di notte, in strada, al freddo, e con i materiali disponibili), "Questa non è la fine, è solo l'inizio, Rob".
Ma adesso basta scrivere cose serie. Passiamo alle cose importanti. Le foto di ROBERT THOMAS PATTINSON. Rob, perdona se le foto sono strambe, dal basso, e non riflettono in pieno la tua bellezza e dolcezza!!