Tutte le stills uscite finora di Rob/Rey: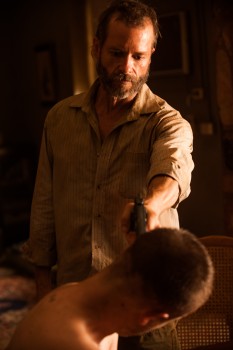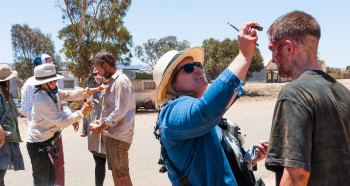 Continue Reading →
Robert e Guy ospiti al GMA stamattina per promuovere THE ROVER nella Grande Mela
Enj  
 Video:
Robert, Guy Pearce e il regista David Michôd al Mouton Cadet Wine Bar in Cannes.
Interviste video effettuate durante la sessione della Press Junket per The Rover al SFF :
*con The PROJECT – Traduzione ITA di Cricrila

DOM: Hai passato un sacco di tempo tutto sporco (in realtà dice coperto di merda, ma crap è meno forte in inglese) … e … dì la verità quanto odi ora le mosche australiane?
ROB: Con il tempo ho imparato ad apprezzarle, ed essere ricoperto di merda per me è semplicemente uno stato naturale … (ehehehehe!) 
DOM: Rob se stato molte volte in Australia. Hai mai guardato Wolf Creek? (un film dell'orrore australiano del 2005)
Cosa non sono queste foto? *_* Robert e il cast di THE ROVER al photocall del Sydney Film Festival !!
Come già sappiamo THE ROVER gareggia come miglior film al Sydney Film Festival.Stamattina si è tenuta la Press conference nella terra di OZ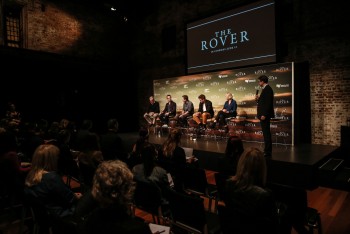 Quotes dalla Press Conference iTA:
Rob: "Penso che sia una squadra davvero speciale, era piuttosto duro dove eravamo, ma, anche solo avere tutti a disposizione nella location e nessuno, che io sappia, che abbia litigato con qualcun'altro, (ride) sì è stato incredibile. 
Rob: "Stavo cercando di entrare in film australiani da molto tempo prima di questo, non so perché … penso che sia una industria cinematografica fiduciosa e vibrante e vitale… è stata una bellissima esperienza… "
Brevi estratti  dal KIT PRESS per il Festival di Cannes 2014:

D: Con quali criteri avete scelto gli attori?
MICHOD: Guy Pearce l' avevo in mente fin dall'inizio. Interpreta un uomo della sua età , dotato di forza interiore e misteriosa,di talento e con una spiccata attenzione ai dettagli. Rob ( Pattinson ) è arrivato dopo . Ci siamo incontrati , mi è piaciuto e ha fatto alcuni provini per me, saggi superbi, pieni di vita, mai forzati o finti , e ce l'ha fatta. E poi c'è qualcosa di molto emozionante nell'avere l'opportunità di mostrare al mondo che una star anche sottovalutata e ridotto una certa immagine, è in realtà una ricchezza di talento non sfruttato . L'ho capito subito che Rob è un grande attore. E non vedo l'ora che tutti se ne rendano conto.
D:Se il personaggio di Guy Pearce è il " Rover " (il vagabondo, NDR ) come possiamo definire quella di Robert Pattinson ?
MICHOD: Anche lui un " Rover" . Guy è un Rover nel senso di " vagabondo " . ma nell'inglese classico " Rover ", è anche usato come  termine affettuoso per un cane.  Rob segue Guy ovunque,  un po 'come farebbe un cane smarrito.