La bellissima e bravissima Carey Mulligan è impegnata con la promozione del suo ultimo film Il Grande Gatsby. Durante l'intervista con MTV, però, Josh le chiede di Hold on To Me, il film che la vede al fianco di Robert Pattinson. E purtroppo pare che il progetto fatichi a decollare. Ah, questi film indipendenti…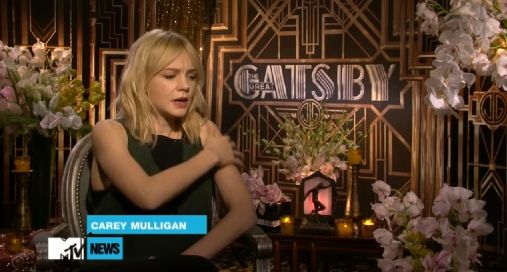 Josh: C'è un film chiamato Hold On To Me. E pare che anche Robert Pattinson sia a New York. E' una coincidenza? Ci state già lavorando?
Carey: Noi ne parlammo ad un certo punto. Non possiamo farlo in tempo. Ma speriamo ancora di farlo.
Josh: Quindi, per adesso, è un progetto nel "cassetto".
Carey: Sì, l'abbiamo messo fuori per un po'…
Josh: Capito…
Carey: Ah, i film indipendenti!
Josh: Ugh.
Carey: Argh.
Arghhh lo scrivo pure io. Io voglio questi due insieme sul grande schermo!!
Source: RobSessed!