Category Archives:
Robert Pattinson
Rieccoli… Press Junket anche oggi per David, Guy e Robert per la Promo di The Rover in terra londinese.
Rob, Guy and David si sono recati a LOndra ( at BFI Southbank ) per un Q&A dopo lo screening del film.
I Pattinsons e Tom con Marcus erano presenti alla proiezione per sostenere Robert !
Paparazzato al LAX in partenza per Heathrow dove lo attendono 2 giorni di Promo per The Rover
Da Total Film :
Siamo piuttosto lieti di annunciare che  ospiteremo un Google Hangout con le stelle dello sci-fi drama The Rover, Robert Pattinson e Guy Pearce.

The Rover è un racconto avvincente di due uomini costretti insieme per sopravvivere in un australiano distopico.

Ospiteremo un live Google Hangout con entrambi, Mercoledì 6 agosto alle 02:00 (09:00 ET) per una chiacchierata di 20 minuti. Vogliamo le vostre domande da chiedere al cast. Per avere la possibilità di chiacchierare e seguirli :

1. Segui la pagina di Total Film Google+ (se avete un account Gmail /o YouTube/o account Google).

2. Dici che li stai guardando sul Google Hangout stesso .

3. Invia la tua domanda nella sezione commenti del Hangout di Google(prendiamo pochi fortunati il ​​Lunedi 4 agosto).

Ci sarà una diretta streaming qui di seguito :
Tutte le stills uscite finora di Rob/Rey: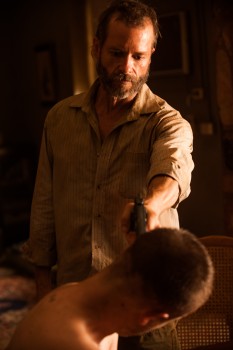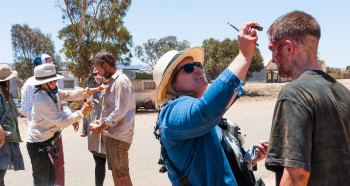 Continue Reading →
David Slade per l'anniversario di uscita di Eclipse ha pubblicato questa dolcissima foto in bianco e nero di uno sfavillante Edward Cullen nella radura!!!