Category Archives:
Premiere & Eventi
Foto e video di Robert Pattinson & David Michôd all' @ArcLightCinemas di Hollywood per un Q&A :
Continue Reading →
Robert alla Press Junket di THE ROVER
Robert si è presentato sul Red Carpet per la Premiere losangelina di The Rover indossando oltre al suo sorriso meraviglioso un abito la casa di moda britannica di lusso Alexander McQueenper .
Rob dopo il Jimmy Kimmel Live con i fans !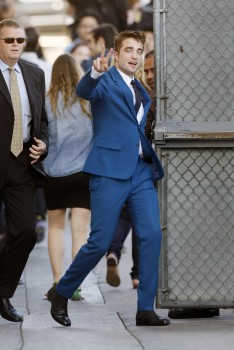 Continue Reading →
Messo da parte il tuxedo Gucci, Robert si è presentato, col resto della crew al Q&A organizzato a Sydney per l'uscita di THE ROVER, in tenuta casual. Felpa e giubetto con Jeans neri per stare più confortevole e rispondere alle domande su Rey
Continue Reading →
Si è tenuto al Sydney theater  la Premiere di THE ROVER, film in concorso al Sydney Film Festival. Presente sul red carpet il trio Michod, Pattinson e Pearce. Robert indossava  Gucci "dalla testa ai piedi". Al tuxedo nero ha abbinato una camicia bianca, una cravatta di raso blu scuro, e un paio di scarpe di cuoio nere *_*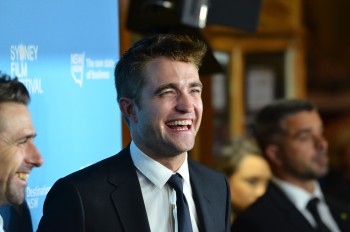 Continue Reading →
Cosa non sono queste foto? *_* Robert e il cast di THE ROVER al photocall del Sydney Film Festival !!
Un Robert adorabile al minuto 0:54 e un piccolo cammello dal minuto 2:21 ;)
Rob dal minuto 2:17 (arrivo alla Premiere di THE ROVER)
The Rover è stato selezionato per concorrere al Sydney Film Festival! Robert  sarà presente alla  Premiere Australiana il 7 giugno e parteciperà ad un Q & A l'8 giugno insieme a  Guy Pearce, al regista David Michôd e alla produttrice Liz Watts.
Da 

Time Out Sydney
Pattinson sarà sul tappeto rosso per la Premiere australiana di The Rover al State Theatre , Sabato 7 giugno. Un thriller futuristico dal creatore di Animal Kingdom, The Rover è uno dei 12 film di quest'anno in Concorso.

I biglietti sono già in vendita per il Festival che si terrà dal 04 al 15 giugno 2014.
Dal sito del Sydney Film Festival 
Domenica 8 giugno al Sydney Film Festival e Idee vivaci presentano un evento esclusivo che riunisce il regista David Michôd, produttore Liz Watts e gli attori Guy Pearce e Robert Pattinson. IL  Q & A è moderato dal critico cinematografico Margaret Pomeranz.